Luxury Corporate Retreats and Outings
There's a dynamic shift taking place and the 'traditional' corporate retreat with 8 hours of planning in the hotel conference room with boxed lunches is changing. Your team members need to clear their mind, grow relationships with each other, and feel connected in order to keep morale and performance high. Investing in your team is your strongest strategy for ROI and continued growth.
Our luxury lakefront homes are the perfect backdrop for your team. We have curated relationships with team building experts, private chefs, catering companies, and more. Our goal is to simplify every aspect of the planning process so you can focus on your team during the entire stay.
We are ready to help you plan the perfect company retreat. Give us a call now at 704.924.0510 ext. 1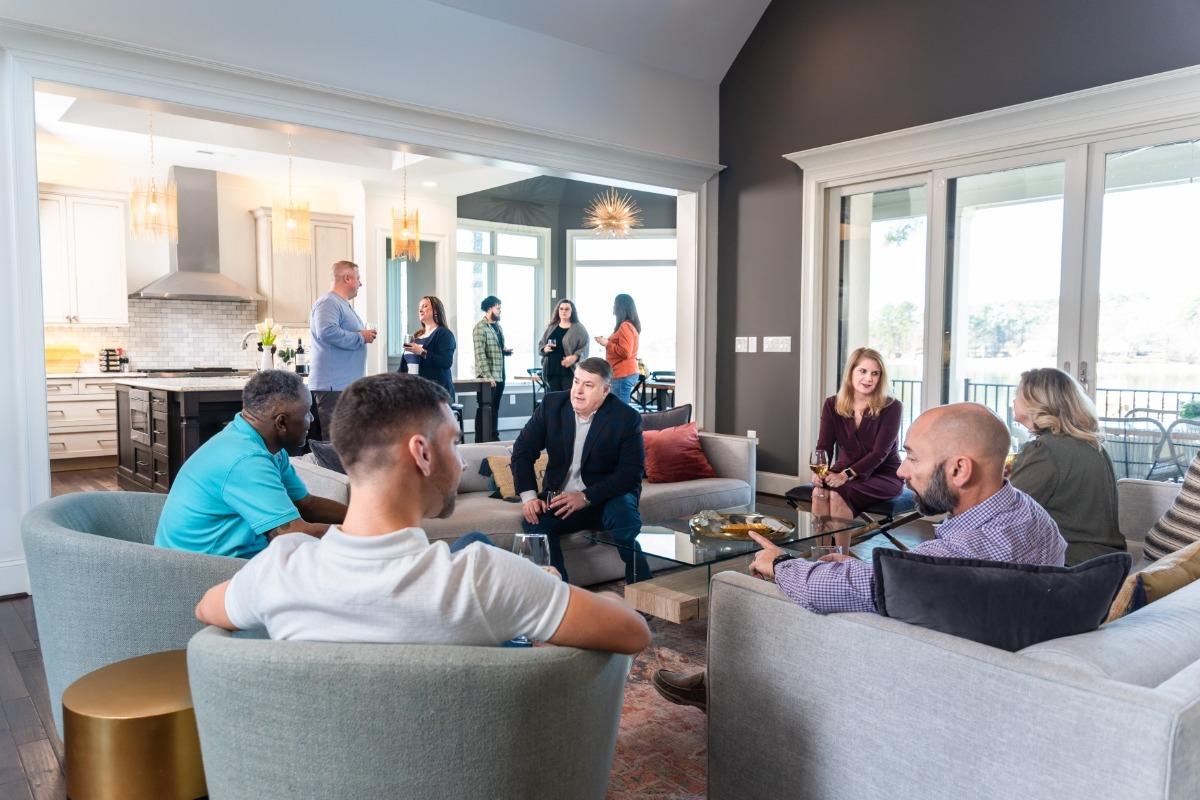 Reviews
"I can not say enough positive words about my experience at Mallard Vestige and Stay Lake Norman Luxury Vacation Homes. From the first time speaking with the team at Stay Lake Norman we knew we would not be using anyone else to plan this trip. Their friendly booking team took the time to find our needs and make sure we were placed in one of their top properties. Not only did they get us placed but soon after booking they assisted us with options for having a boat ready at the house during our stay and even connected up with a local chef to put together a quote for a fantastic private culinary experience for our team. Upon arrival at our home Mallard Vestige lived up to its hype. Offering more than enough sleeping accommodation; but our group spent most of our time enjoying the wonderful pool, hot tub, large entertaining/game room in the basement and just sitting at the dining room table taking in the amazing view." - Jeff, Owner/Broker at Elevate Real Estate

"Five Stars. Impossible to get this type of venue for a work outing anywhere else. Hotel quality rooms, but bigger. Amazing entertainment spaces. We held our small company Christmas party here and didn't even use the pool but it looked amazing and created a cool vibe. We used the basement to play games, eat and drink, and just hang out. The Stay Lake Norman staff was very accommodating. We will be coming back for sure." -Paul, Division President, Dash Home Loans