Lake Norman Fishing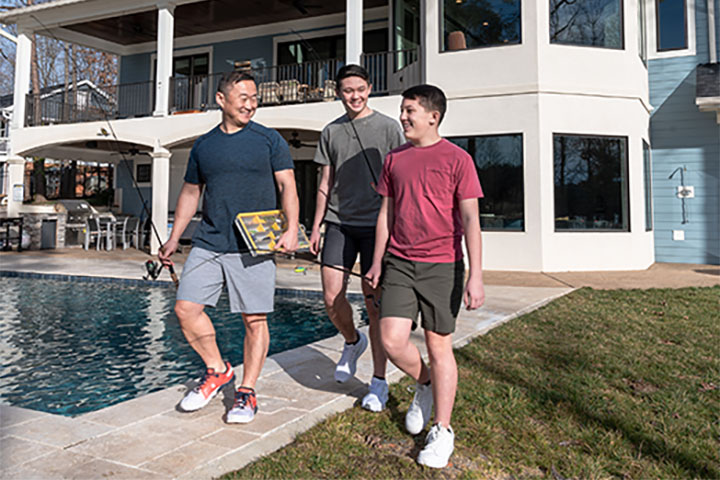 With miles of contoured shoreline and optimal weather conditions, anglers of all ages enjoy fishing Lake Norman. We've known for years that our lake is special, but in 2023, Major League Fishing made a name for Lake Norman by choosing it as the setting of the Redcrest IV - the world championship of professional bass fishing! Whether you are a local or a visitor, trust the pros. Lake Norman fishing is a must-do activity when you're in the area.
When it comes to the best places to fish Lake Norman, the options are endless. Because the lake has a lot of contours, ditches and rocky areas, finding spots where the fish rest and congregate is an adventure in itself. Using electronics to seek these areas out can be helpful. For more fishing tips from an award-winning Lake Norman fishing guide, check out our blog on the topic.
If you are looking to stay on shore, here are some of our favorite public access fishing spots:
Patriot Pier (located in Ramsey Creek Park)

Lake Norman State Park

Stump Creek (located on Perth Road)

Jetton Park

Latta Nature Preserve

Blythe Landing

Robbins Park
Types of fish in lake norman
These are some off the varied species of fish you might find nibbling your bait:

Black crappie

White crappie

Largemouth Bass

Smallmouth Bass

Spotted Bass

Striped Bass

Bodie Bass

White Bass

Flathead catfish

Channel catfish

White perch

Bluegill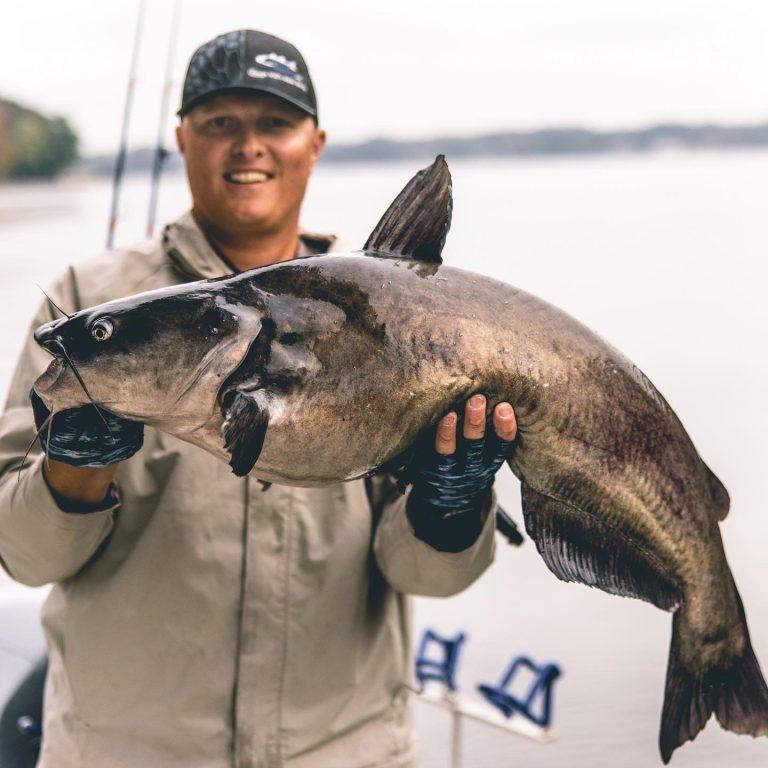 LAKE NORMAN FISHING REGULATIONS
Here are a few important regulations that Lake Norman visitors should know. Be sure to visit NC Wildlife for full details on North Carolina fishing licenses.

Persons under age 16 are exempt from the requirement of a basic fishing license.

Everyone 16 yrs of age and over is required to obtain an inland fishing license if fishing Lake Norman.

July 4th is declared "FREE FISHING DAY" and a fishing license is not required on this date.

Fishing licenses are available at Wal-Mart, Dick's Sporting Goods, Food Lion and Gander Mountain.
Why hire a fishing guide?

Whether you want to make the most of limited time, you want to test out the newest and best equipment, or you need someone to teach you the basics, there are lots of benefits of hiring an expert fishing guide to take you out on the lake. We recommend Captain Will Price of
Set'n Hooks
for your Lake Norman fishing trip. Meet the Captain and see why he's so passionate about Lake Norman.